Obama /Bush team up! Let's go to war (Hell) is there motto
Did Norstradmus see the morphed picture of these 2 presidents through his seer i of "the universal"?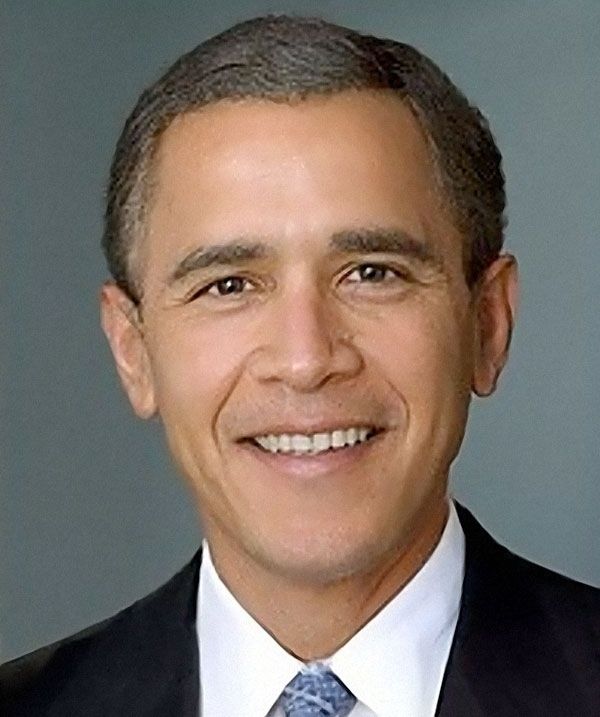 Well the world follow Mabus into war?
Hello- is anyone awake?
Do you see "War" coming to a theater near you?
JERUSALEM - Concerns that Syria's stockpile of chemical weapons could reach militant groups bordering Israel and Turkey was the motivating factor in restoring relations with Ankara after a three year rift, Israel's prime minister said.
Benjamin Netanyahu wrote on his Facebook page Saturday that Israel and Turkey, which border Syria, need to communicate with each other over the Syrian crisis.
"The fact that the crisis in Syria intensifies from moment to moment was the main consideration in my view," Netanyahu wrote.
Netanyahu phoned his Turkish counterpart Friday and apologized for a botched raid on a Gaza bound flotilla in 2010 that left eight Turks and one Turkish-American dead. Turkey demanded an apology as a condition for restoring ties. Netanyahu had until now refused to apologize, saying Israeli soldiers acted in self-defence after being attacked by activists.
Turkey and Israel were once strong allies but relations began decline after Erdogan, whose party has roots in Turkey's Islamist movement, became prime minister in 2003. Erdogan has embarked on a campaign to make Turkey a regional powerhouse in an attempt to become the leading voice in the Muslim world, distanced from Israel.
Animosity increased after the flotilla incident and ambassadors were later withdrawn.
Spillover from fighting in Syria's civil war reaches Israeli communities in the Golan Heights from time to time. Errant mortar shells and machine-gun fire have caused damage, sparked fires and spread panic but lead to no injuries so far.
Israel has expressed concern that Syria's chemical arsenal could fall into the hands of militants like Lebanon's Hezbollah, an Assad ally, or an al-Qaida-linked group fighting with the rebels.
Netanyahu's national security adviser, Yaakov Amidror, said the timing was right for reconciling with Turkey. "Between us and Turkey is a country that is falling apart and that has chemical weapons," he said.
Last week, Syrian rebels and Assad's government blamed each other for a chemical attack on a village. The U.S. said there was no evidence chemical weapons were used.
The use of such weapons would be a nightmare scenario in the two-year-old conflict that has killed an estimated 70,000 people.
President Barack Obama helped broker the Israeli apology to Turkey. Obama has declared the use, deployment or transfer of the weapons

a "red line"

for possible military intervention by the U.S. in the Syrian conflict.
Who is going to win in World War 3?
Do you know of any other entity that fits this
Mabus song...???
Nostradamus's Mabus Prophecy Quatrain Fulfilled When O

.

ama Died

.... President?
Published on July 5, 2012 by jefferypritchett ·
The seer Nostradamus saw into the future so long ago during his time. A time filled with troubles much like our own. For centuries people have speculated about his Mabus prophecy. Labeling Mabus as the Anti-Christ in speculation that it was this villian it spoke of. Mostly due to the possibility that Nostradamus mentioned the furor Hitler in a quatrain speaking of Hister. I myself believe Mabus means so many different things such as May Be Us during this time. If you look closely at the name and the name of the beings taking the center stage during this time you will plainly see that Nostradamus is pointing to our time peroid in which we live in now. One can plainly see how the word Mabus dances around Osa
ma
,
Obama
, and of course
Bush
. The quatrain goes as follows;
Century 2, Quatrain 62
Mabus then will soon die, there will come A horrible undoing of people and animals: At once vengeance one will see vengeance, One hundred hands, thirst, famine, when the comet will run.
Breaking down the quatrain we see that someone has died meaning Osama Bin Laden possibly. I feel very sure of this meaning I am denoting this. Last night after I had the clear vision of the prophecy meaning this I had a dream verifying this as I slept revolving around the name Mabus. A strange dream involving Bill Maher doing a weird show based on Mabus. It was an odd dream and to me verified that I was unto something for sure about having this series of thoughts that I am now relaying here to you now through this technology. Then we go into the next three lines that revolve around retribution and vegeance for what has been done regarding the military killing Osama Bin Laden in Pakistan. Already the United States of America is on high alert for possible terror cells to emerge to detonate nuclear or chemical devices. Many in the world considered Osama a hero who hate America. So it would make logical sense that these people are upset about his death and will seek some sort of justice for what has been done and announced through President Obama to the entire world. Mabus is suppose to trigger World War Three via his death if you take the approach of Mabus meaning Anti-Christ. I do not think anyone possibly knows what Mabus means. Even I question my interpretation at times. No absolutes but if you align the names of Obama and Osama and Bush in such a way as Osama Bush you can plainly see the word Mabus intertwined.

I believe the prophecy shows the time we are living in now which is a time of creation and possible destruction for all of mankind teethering on the brink of oblivion. Now let us get into the comet.
Comet....

I don't understand why people can't read signs?

only looney tunes can read the acme corp fine print